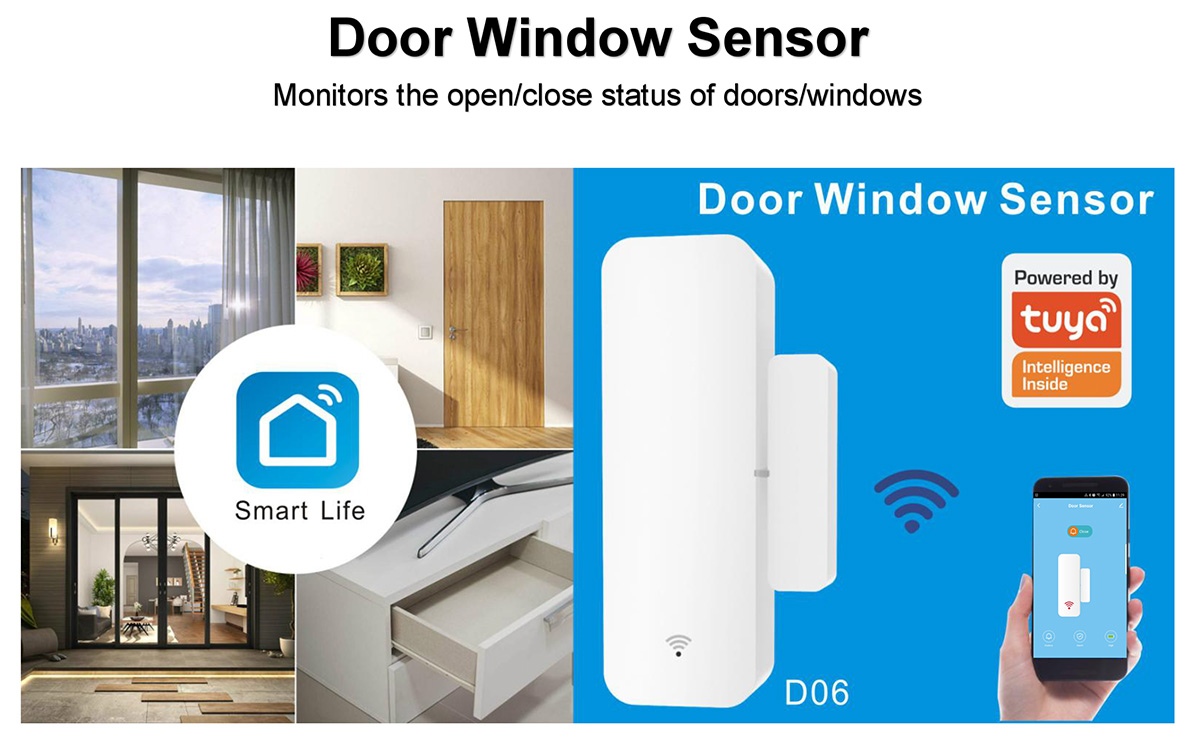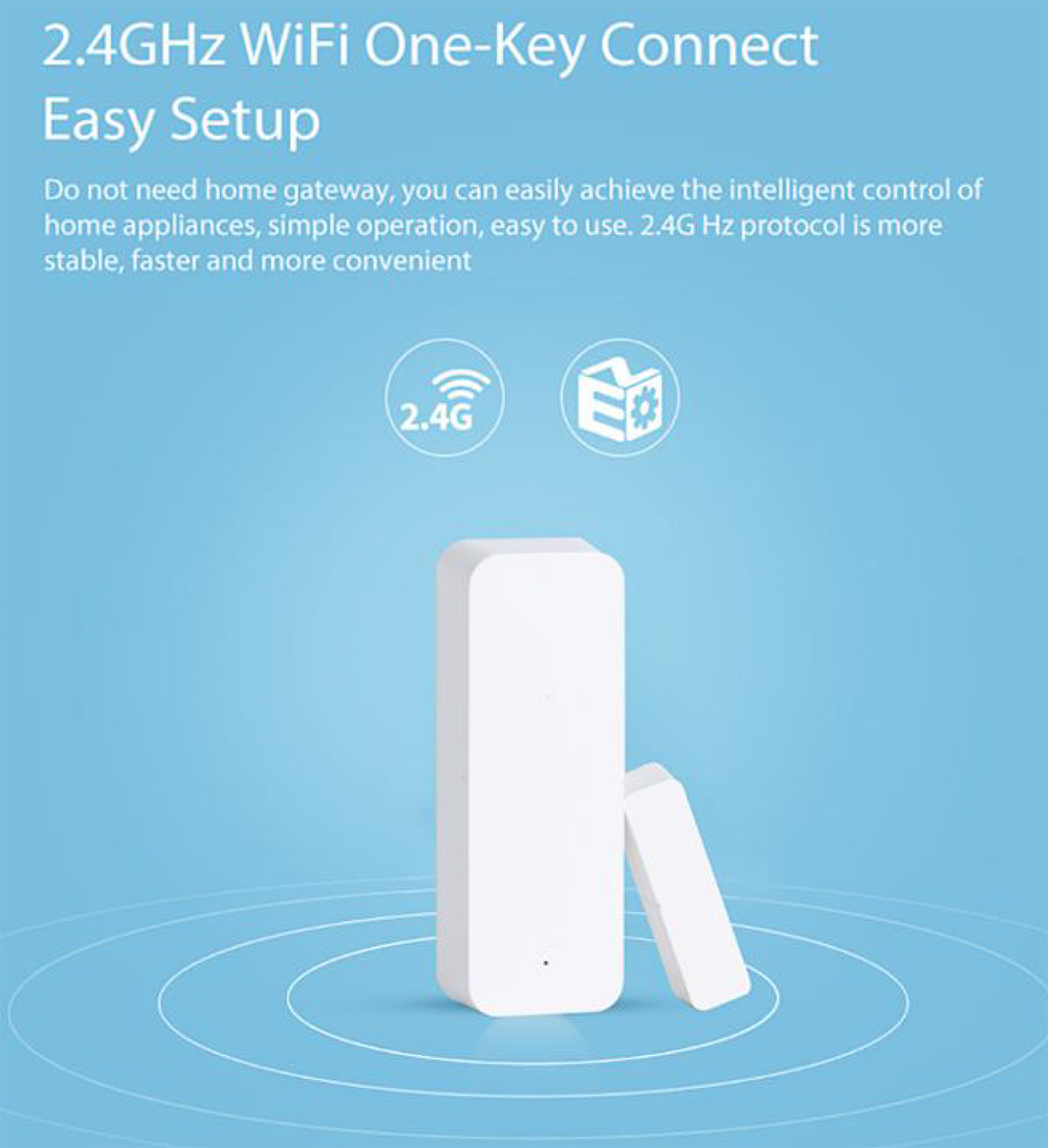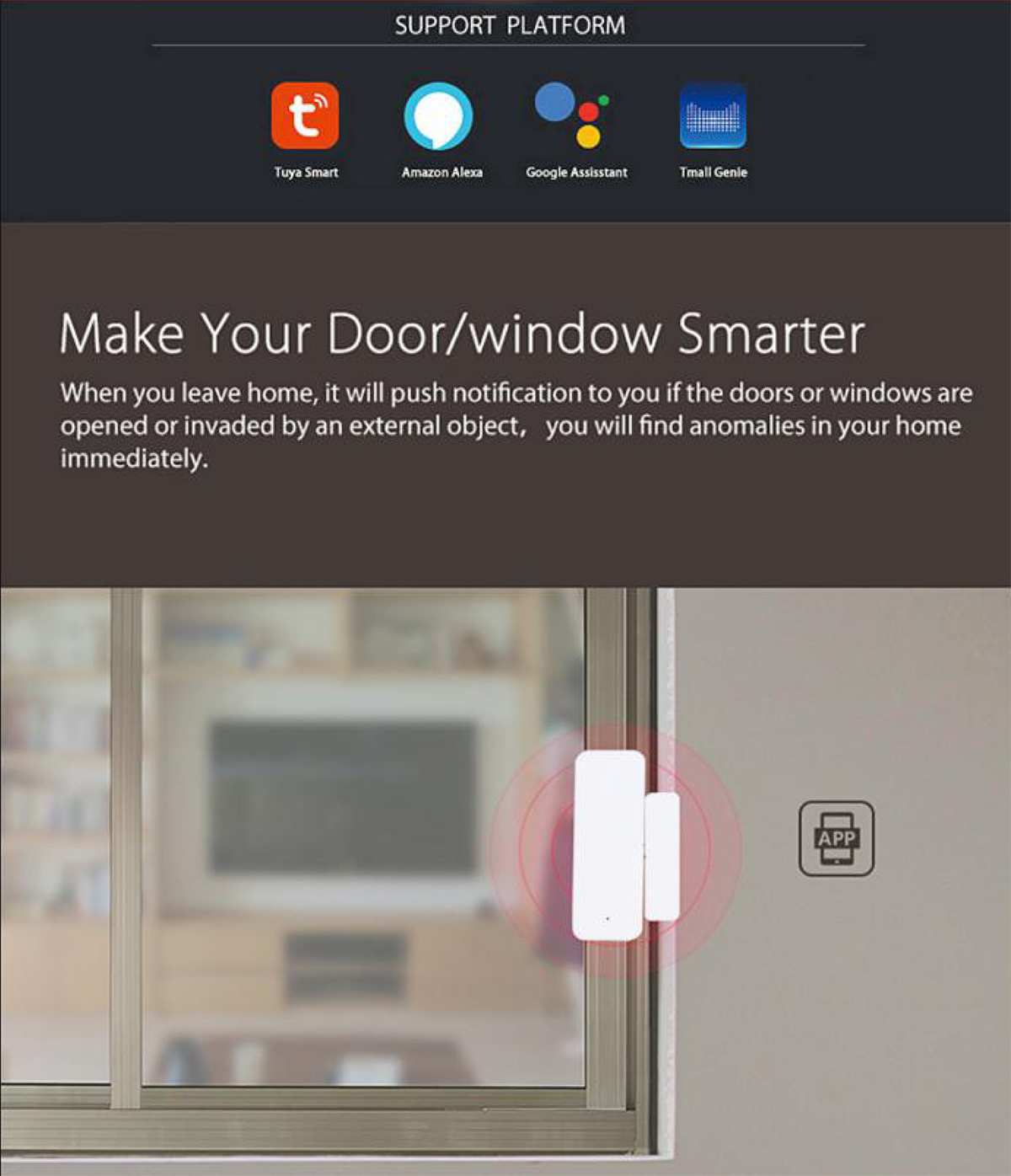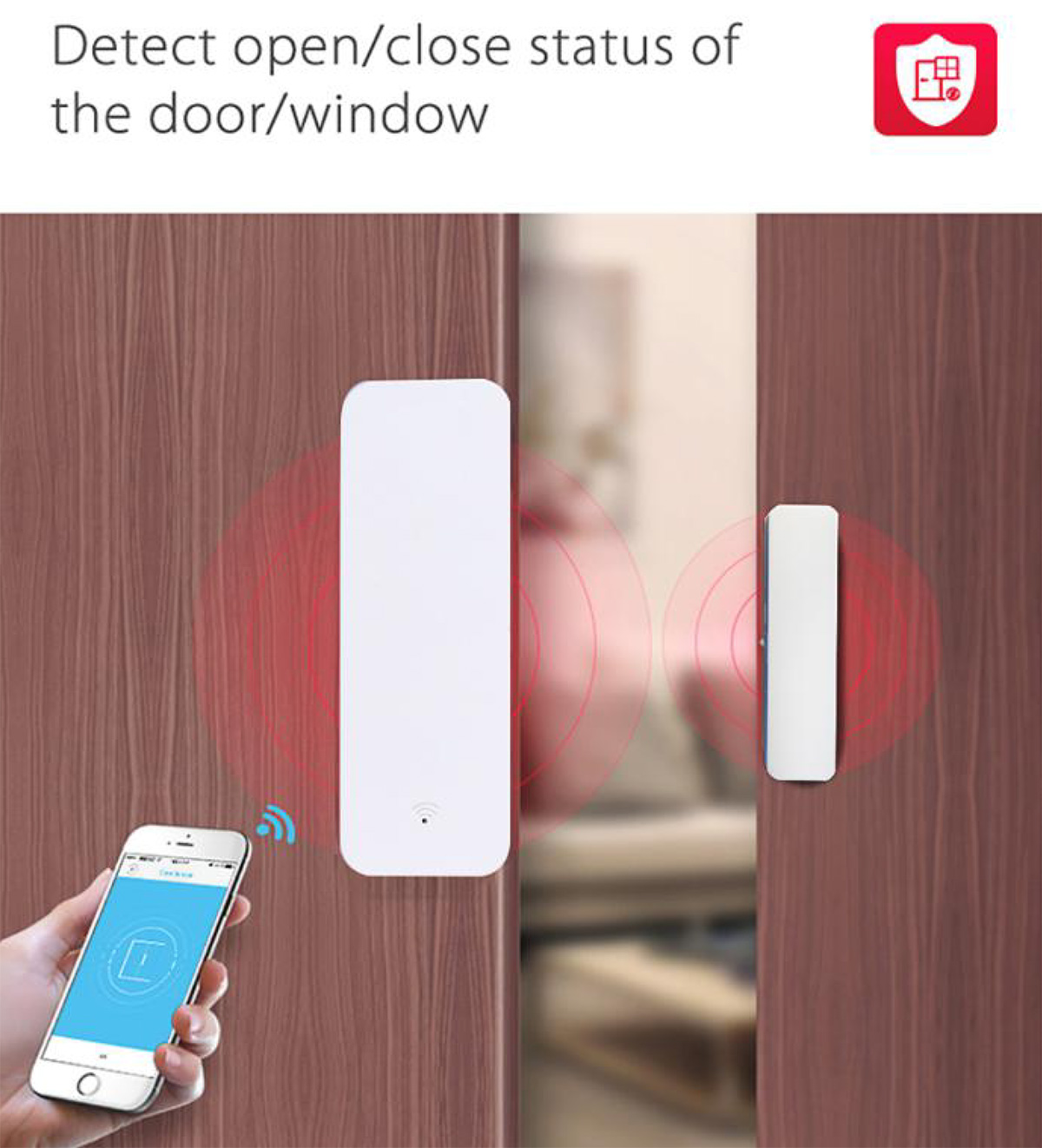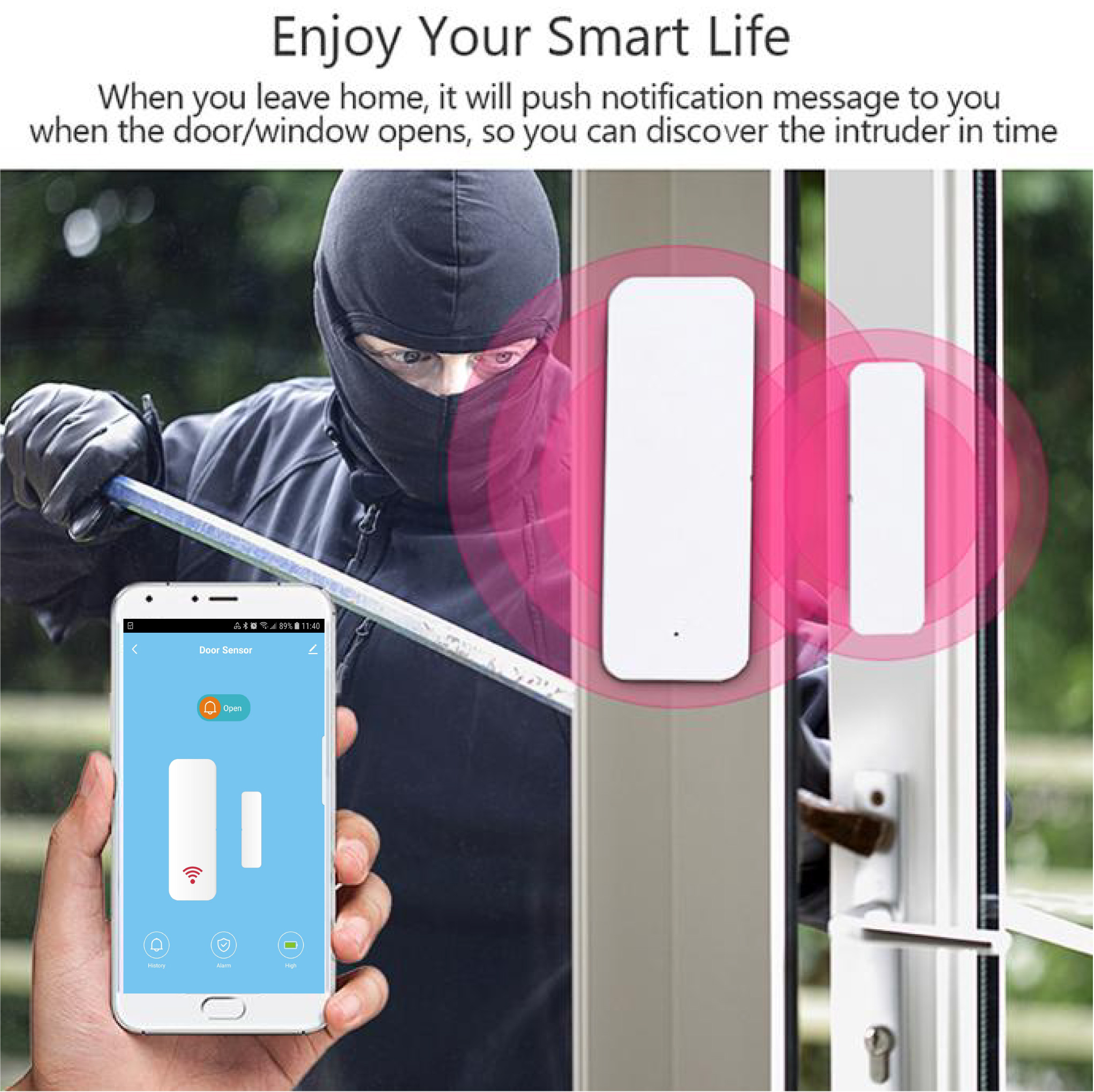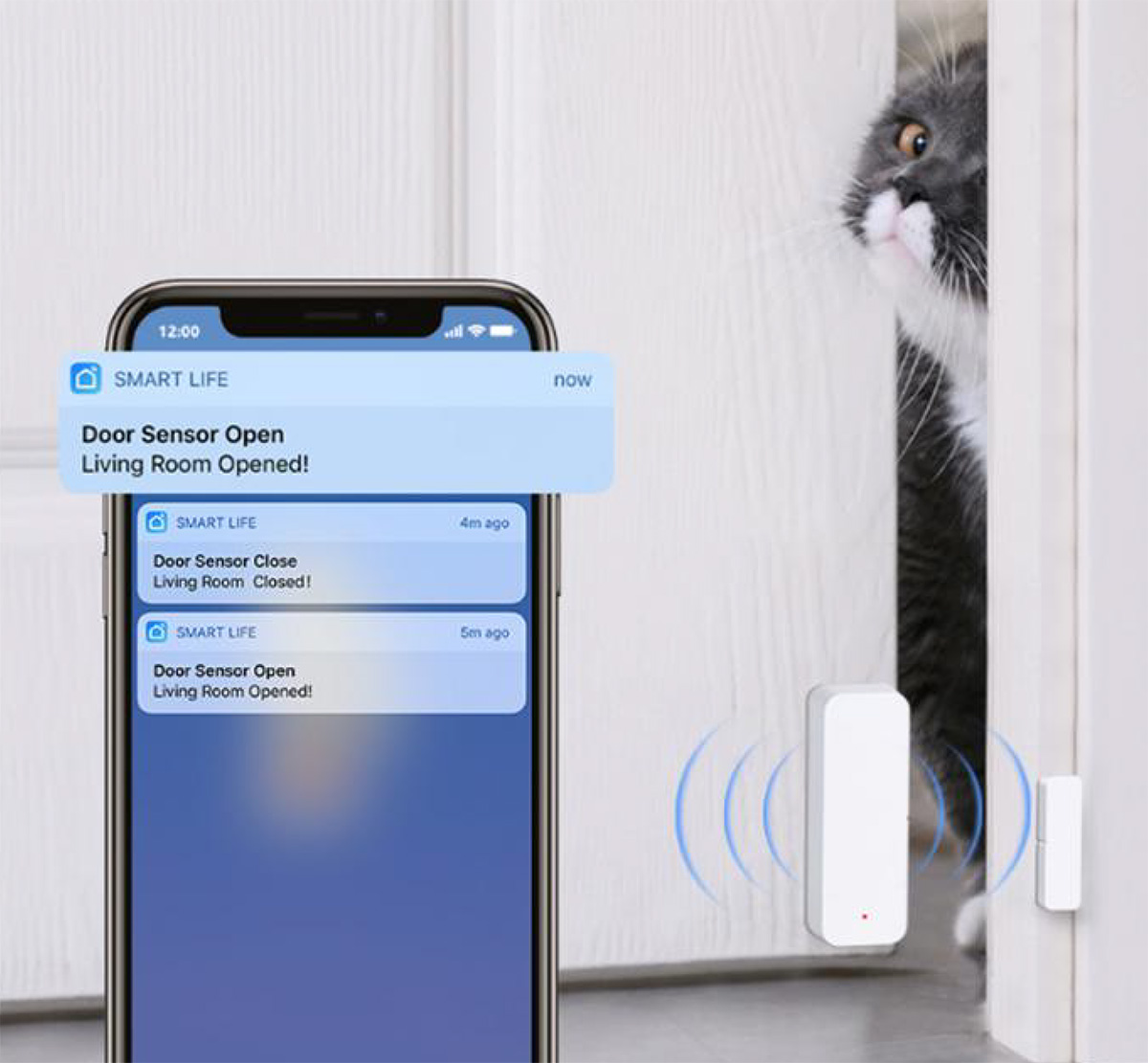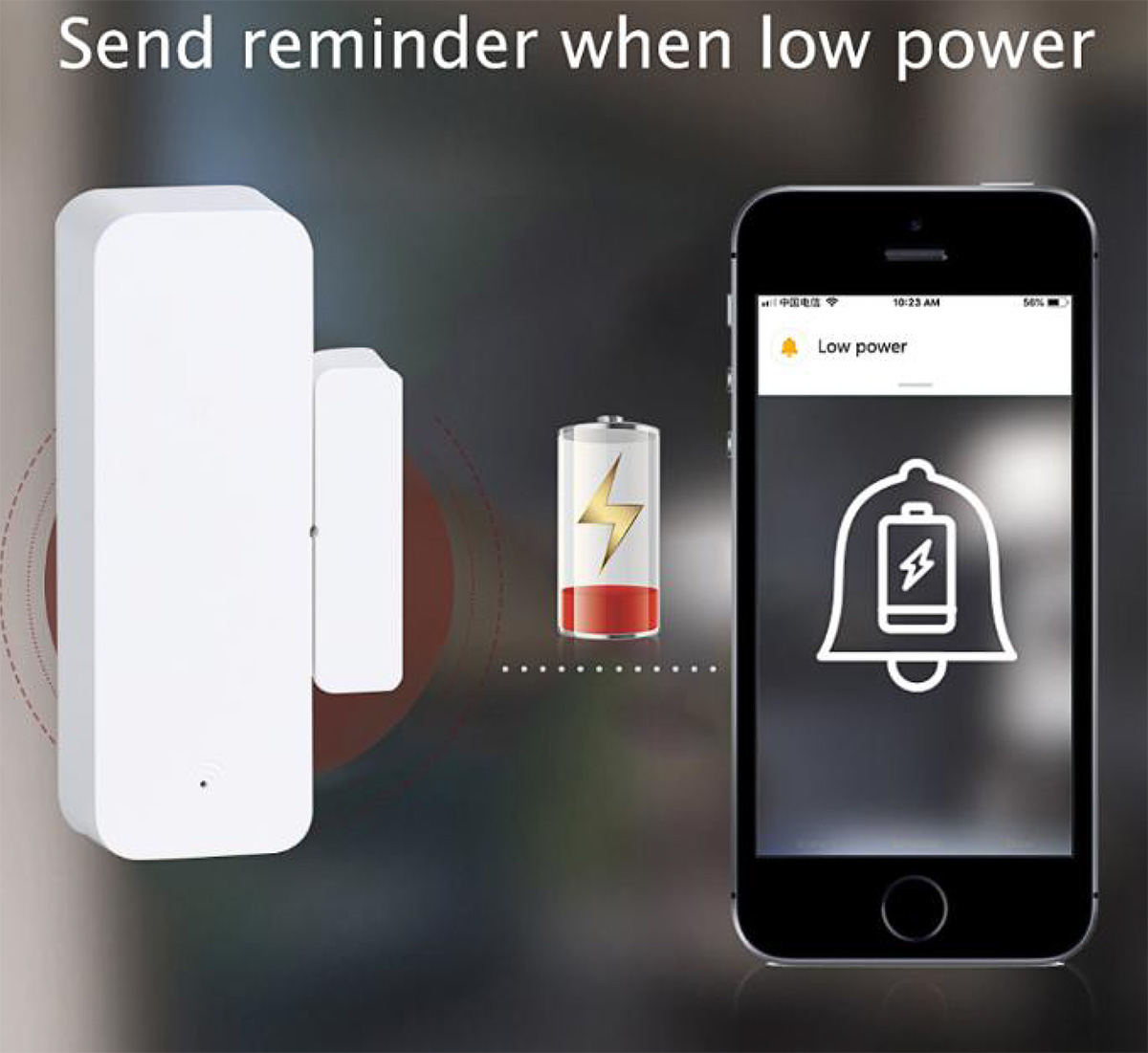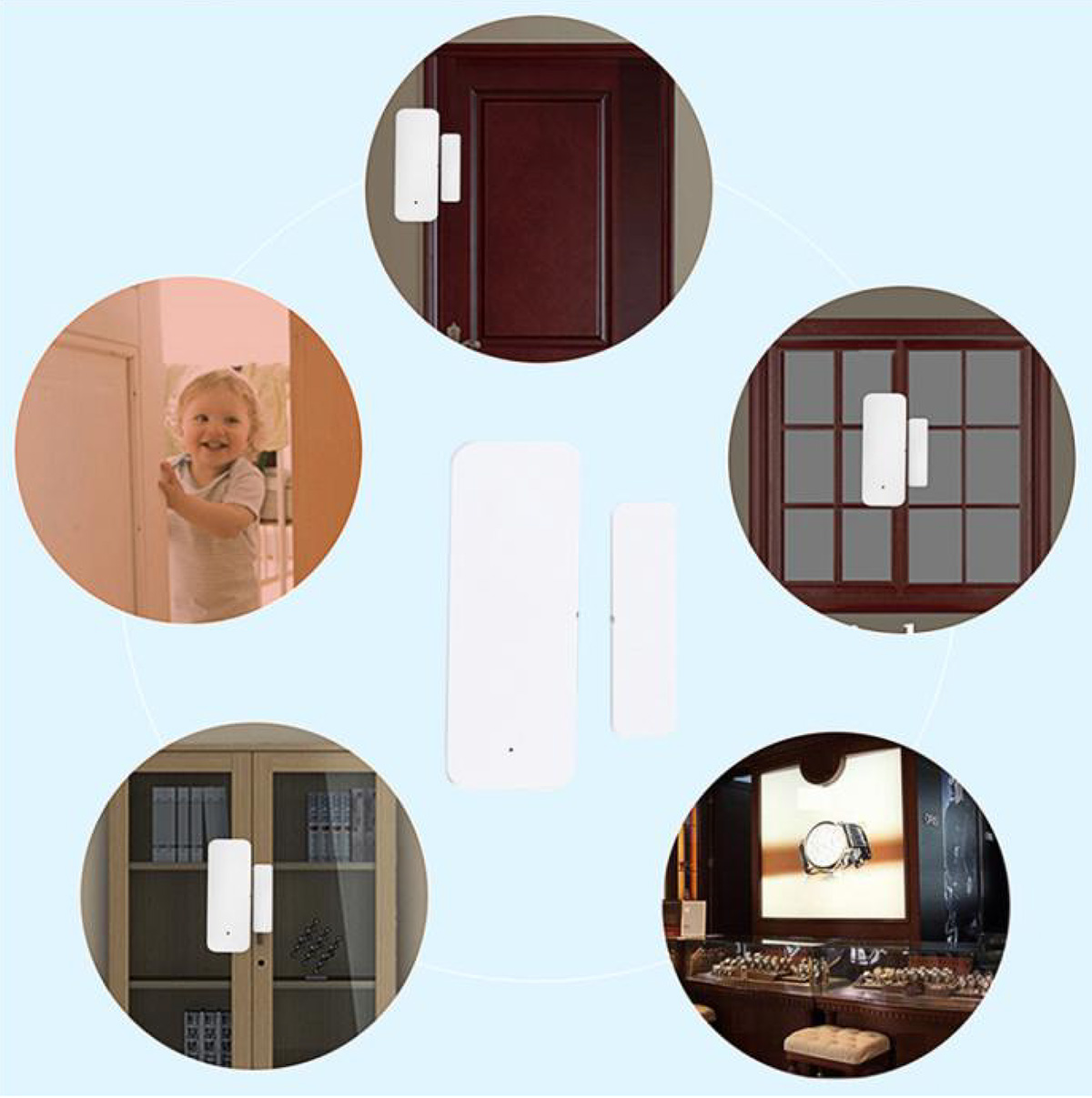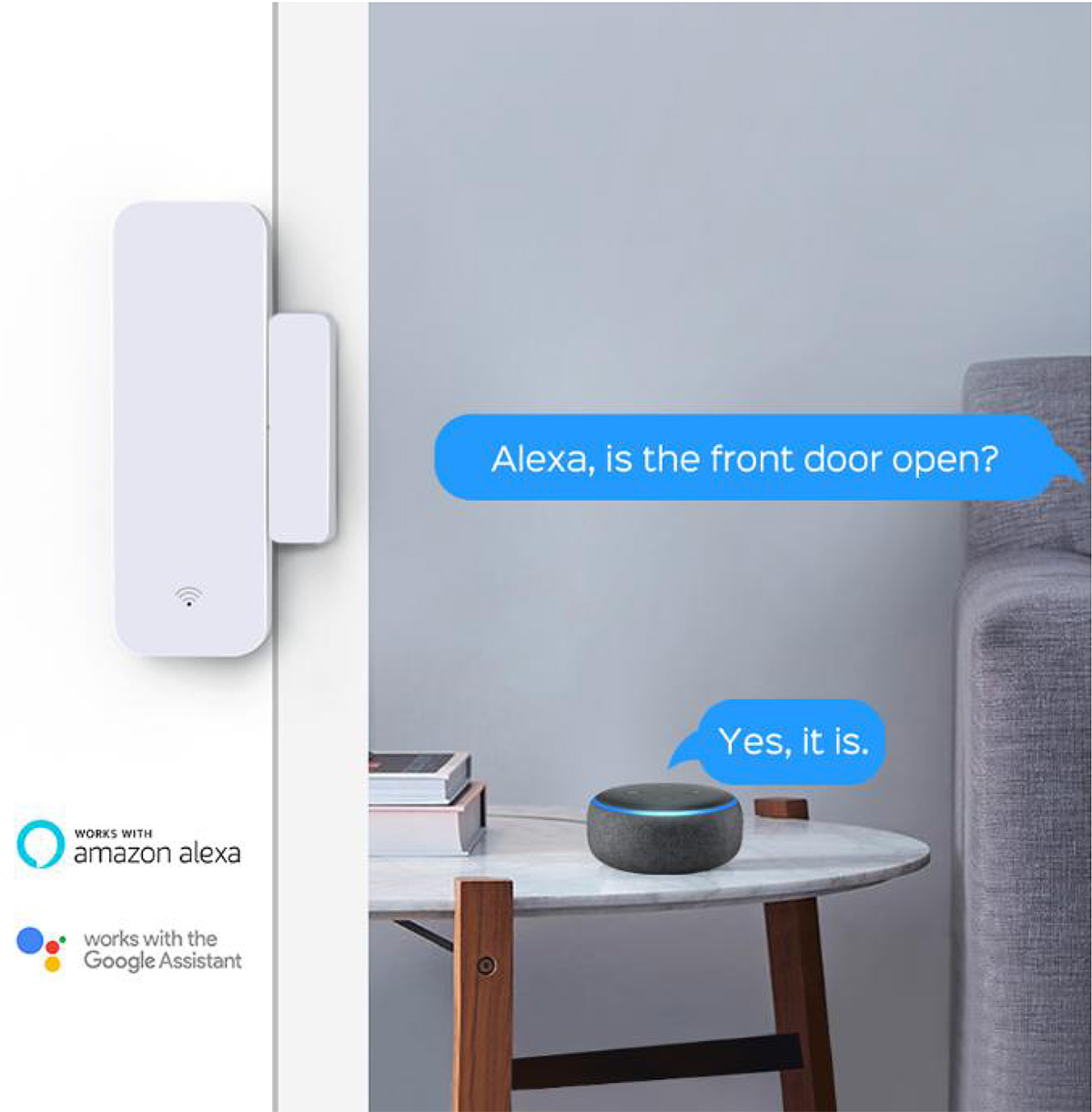 Specification:
Battery: LR03-1.5V/AAA*2
Battery Life: 6000 times trigger
Standby Current: 8uA
Alarm Current:70mA~120mA
Wireless Type: 2.4GHz
Wireless Standard: IEEE 802.11b/g/n
Working Temperature: 0℃~40℃ (32℉~104℉)
Working Humidity: 20%~85% RH
Storage Temperature: 0℃~60℃ (32℉~140℉)
Storage Humidity: 0%~90% RH
App: Tuya smart or Smart life
Supports Android 4.4 and iOS 8.0 or newer
Works with amazon alexa and Google assistant
Size: (Main body): 71mm x 25mm x20 mm (Small body): 36mm x 10mm x 17 mm
Material: ABS
Patent No.: 201930649284.0
Main Features:
1)Push instant notification to your phone immediately when door or window is opened or closed. so you don't have to worry about your baby going out of house without notice,will easily know when your aged parents leave or arrive home and even can be clear when someone enters your home,shop,office ,etc.
2)Provides 24-hour monitoring. Even you are far away from your home,garage and office,etc, you can check whether the door/window is open or not with app anytime and anywhere.
3)Loud alarm will be triggered when someone open or close your door or window, make you informed all the time.
4)Support checking unlock / lock records in app.Never worry about missing any important moment .If you install more than one door sensor in different places,all the statuses of doors and windows will be displayed simultaneously within the app,so that you can easily know what you want at a glance.
5)When the battery level is low, it will remind you to change battery, never worrying about running out of battery.
6)Share the added door sensors with your family member, they also can monitor the status of your doors/windows when you are outside.